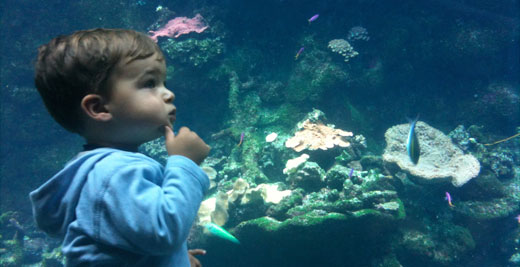 Yeah….it's been a while. Lots of updates!
I'm now working at Adobe in the San Jose headquarters. I feel really fortunate to be designing the next generation of tools to help the world be creative. It's also great working alongside smart people whom I've admired for a while like John Nack. Without Adobe's products, my portfolio, videos, and illustrations would have never seen the light of day, so I owe them a lot!
After 6 years, I finally updated my portfolio; there's a lot of new post-school work up there now. The original Okaydave is still around though. 
Cameron is almost 18 months old now, if you can believe it (I can't). He's taking swim, gym, and dance classes. He still loves Elmo, but is probably more into Finding Nemo and Toy Story now.
Holy crap, Borderlands 2 is amazing. I'm currently playing with Don and Andrew (spanning 3 time zones) as Zer0.
Extraneous Lyrics 2012 is currently looking like it'll be mashup of Gotye, fun., Carly Rae Jepsen, Justin Bieber, Taylor Swift, One Direction, and Psy.